Almond Coffee Cookies
Almond and Coffee Cookies... two great flavors join forces to create a delicate cookie!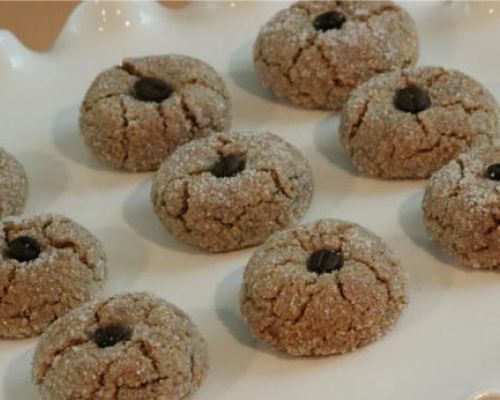 Ingredients
For 4 Dozen(s)
For the Cookies:
1

pound

almonds

1/2

pound

sugar

2

zest of medium lemons

3

egg whites

1

tablespoon

espresso ground coffee

2

tablespoons

unsweetened cocoa powder

1/2

cup

sugar for glazing (put it in a flat plate for rolling)

50

whole coffee beans
Directions
To make the paste, boil the almonds and remove the peel. Once they are cold and somewhat dry, put them in a food processor or a blender and chop them finely.

Put the chopped almonds in a bowl, add the zest of the two lemons, the sugar, the ground coffee and the cocoa powder. Mix everything very well.

Add the egg whites and mix until the egg whites dilute the sugar and the mixture becomes a paste.

Take a lump of mixture in your hand, roll it into a ball the size slightly smaller than a golf ball.

Roll the ball completely into the sugar and place it on a baking sheet.

Slightly insert a coffee bean on top of each cookie.

Roll all your cookies and bake them for 15 mins. at 350F.
Use the Code CWN20 to Get 20% OFF
On my New T-Shirts!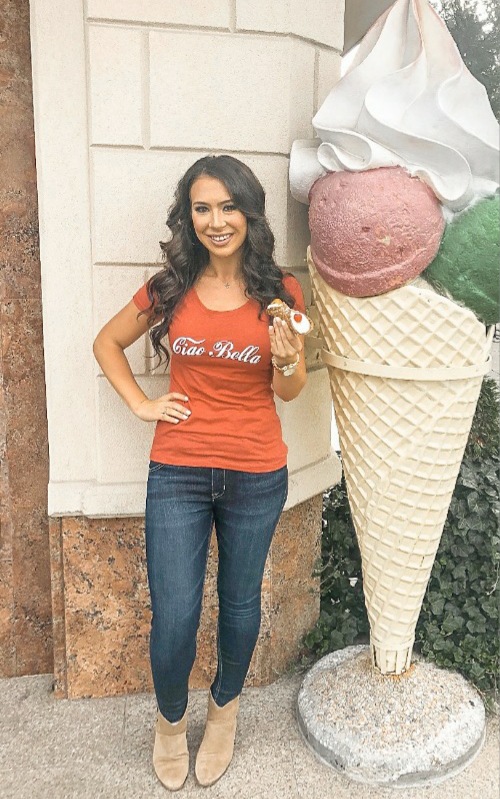 Categories:
Nonna Romana Sciddurlo
,
Dessert & Cookie Recipes
,
Puglia Recipes
,
Easy Recipes
,
All Recipes
,
Christmas Recipes
,
Thanksgiving Recipes
,
Easter Recipes
,
Valentine's Day Recipes
,
Mother's Day Recipes
,
Father's Day Recipes
,
Christmas Cookie Recipes
,
Easter Cakes and Cookies
,
Valentine's Cake and Cookie Recipes
,
Italian Cookies
,
Summer Dessert Recipes
,
Gluten Free Dessert Recipes
,
Mediterranean Diet Dessert Recipes
,
Thanksgiving Dessert Recipes
,
Almond Cookie and Dessert Recipes
,
Italian Wedding Cookies and Pastries
Reviews
Thursday, 14 December 2017
started my Christmas baking with these delicious crunchy yummy cookies. LOVE them-and they're gluten...
See Full Review >>
- Josy
Thursday, 14 December 2017
Delicious with a little crunch..my own notes I added to this: be sure to chop almonds VERY fine if n...
See Full Review >>
- Gina D
Thursday, 14 December 2017
Great recipe! I stored mine in the freezer which do freeze well, except over time, about a month, th...
See Full Review >>
- coffeelover2009