Anelletti with Tomato & Basil Sauce
Anelletti with Tomato & Basil Sauce.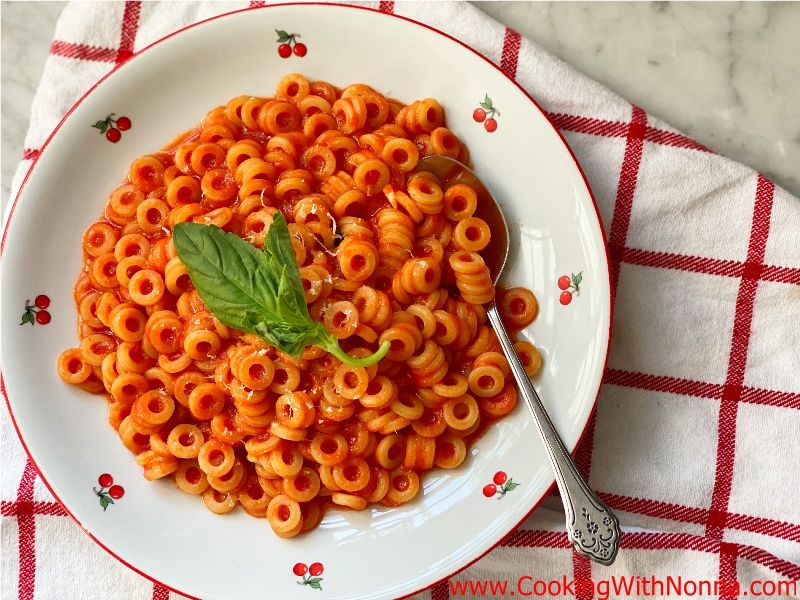 Ingredients
For 4 Person(s)
For the Pasta:
2

tablespoons

extra virgin olive oil

4

cloves garlic, sliced

1

24oz jar Passata or Tomato Purée

1 1/2

teaspoons

salt

4

basil leaves, torn

1

pound

dried Anelletti pasta (See Link Below)

grated Parmigiano Reggiano Cheese for serving
Directions
Anelletti Pasta available

HERE!

Put a large sauté pan over a medium flame and heat the oil.

Add the garlic and cook until golden and fragrant, about 1 minute.

Add the tomatoes and salt to the pan and bring to a boil. Lower the flame to a simmer and add the basil. Cook uncovered for 15 minutes.

Drop the pasta into a large pot of generously salted, boiling water. Cook 2 minutes leas than the package instructions and drain.

Add the pasta to the sauce and toss over high heat for 1-2 minutes.

Serve with plenty of grated Parmigiano reggiano Cheese.
Reviews
Tuesday, 09 June 2020
This was the best new sauce recipe I found in a long time. It was awesome. It did take 15 minutes. J...
See Full Review >>
- bowrain99