Baked Mussels
Baked Stuffed Mussels, a fantastic appetizer always full of flavor.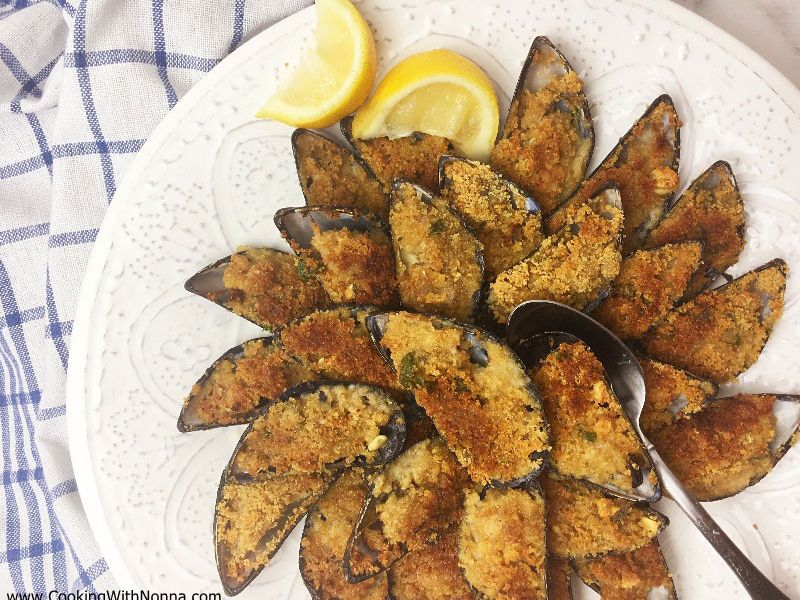 Ingredients
For 4 Person(s)
For the Mussels:
1

pound

mussels

1/2

cup

pecorino cheese

1/4

cup

plain bread crumbs

2

large eggs

2

tablespoons

extra virgin olive oil

4

cloves garlic, finely chopped

1

tablespoon

fresh parsley, finely chopped

black pepper
Christmas In July Sale on:
A Year of Italian Holidays
Was $36.99 Now $27.99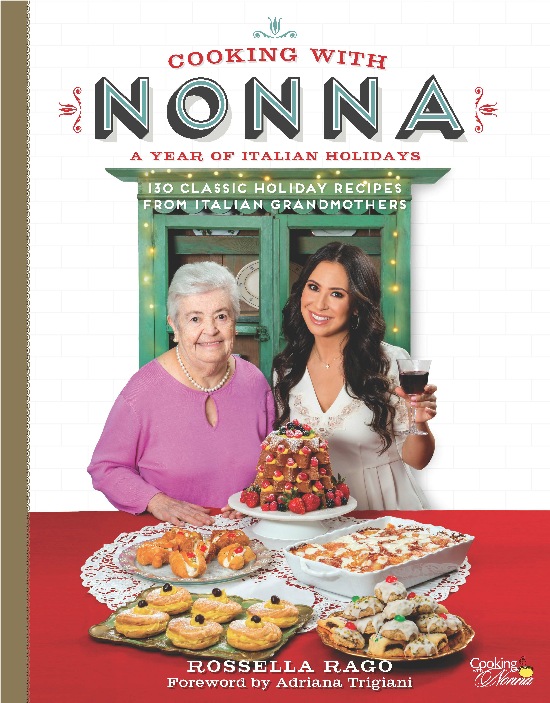 Get Yours HERE!!!
***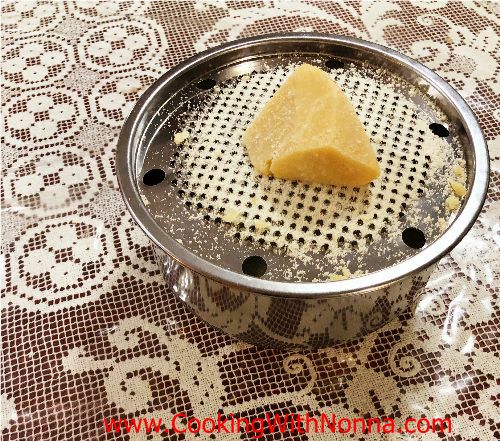 Directions
Wash the mussels under fresh water.

With a knife, open each mussel and leave the fruit on one half of the shell.

In a bowl, mix all the ingredients for the batter... the batter will be rather soft.

Place all the mussels on a baking sheet and with a teaspon put some batter on each mussel to completely cover the meat/fruit.

Bake for about 15-20 mins at 400F on the top shelf of the oven or until the batter turns golden/light brown.
Categories:
Nonna Romana Sciddurlo
,
Appetizer Recipes
,
Side Dish Recipes
,
Fish Recipes
,
Puglia Recipes
,
Easy Recipes
,
All Recipes
,
Christmas Recipes
,
Thanksgiving Recipes
,
Easter Recipes
,
Valentine's Day Recipes
,
Mussels Recipes
,
Super Bowl Recipes
,
Mother's Day Recipes
,
Father's Day Recipes
,
Memorial Day Recipes
,
4th July Recipes
,
Labor Day Recipes
,
Christmas Fish Recipes
,
Summer Appetizer-Side Recipes
,
Mediterranean Diet Appetizer Recipes
,
Christmas Appetizer Recipes
,
New Year's Eve Recipes
Reviews
Thursday, 08 September 2016
I make my hot oil and pastes,so I added my hot oil instead of the regular EVOO,and it was fantastic ...
See Full Review >>
- antonio.t
Thursday, 08 September 2016
Easy and delicious! It\'s a keeper. Thanks
- AllyD