Nonna Romana's Sausage, Potatoes and Onions Recipe
Nonna Romana's Sausage, Potatoes and Onions Recipe.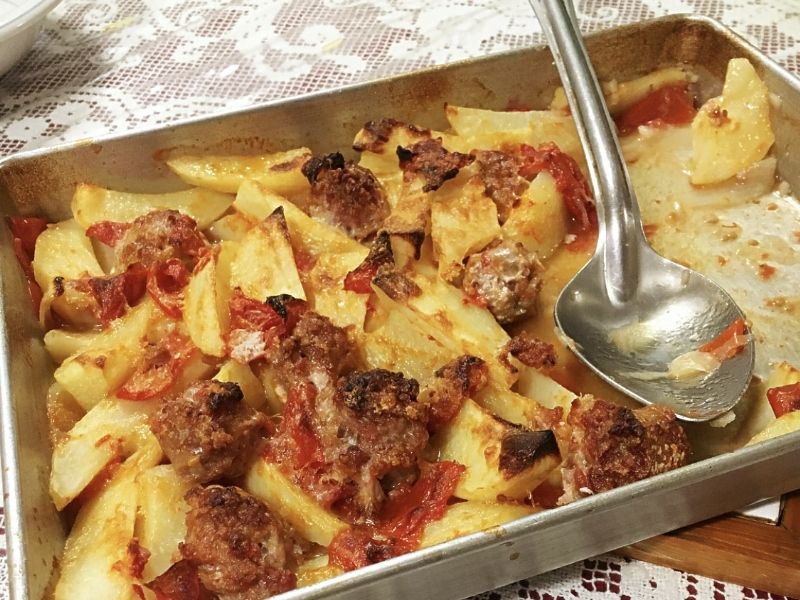 Ingredients
For 4 Person(s)
For the Sausage & Potatoes:
1

pound

sweet or Hot Italian sausage links

4

Idaho potatoes, peeled and cut into wedges

1

cup

canned peeled tomatoes, coarsely chopped

1

large onion, sliced

1/4

cup

extra virgin olive oil

1/2

teaspoon

salt

1/2

cup

grated Parmigiano Reggiano cheese

1

cup

water
March 19th is
St. Joseph's Day!!!
Get your Complete
St. Joseph Box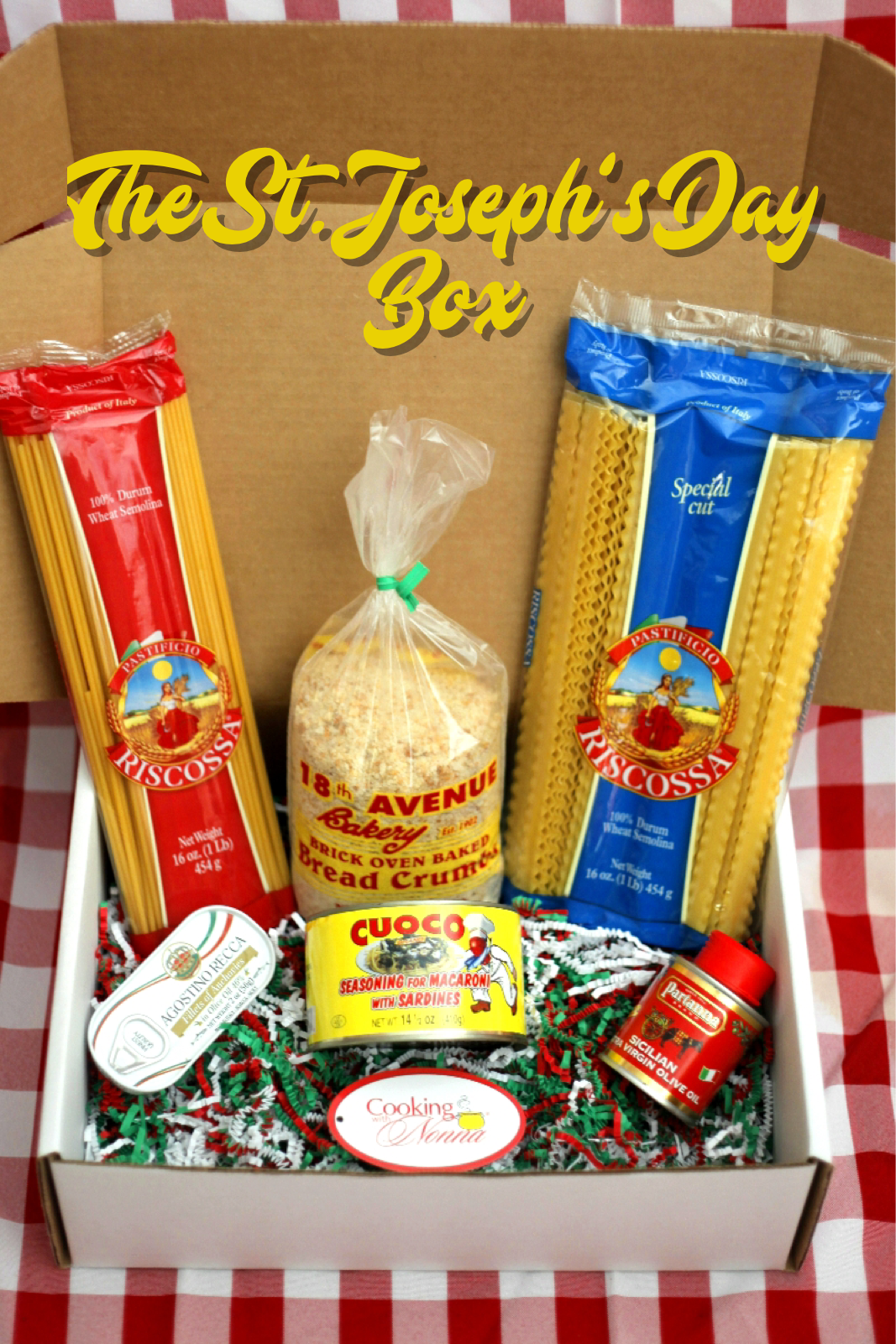 Directions
With a fork prick all the sausage links all over.

Bring a pot of water to a boil. Add the sausage and boil for 10 minutes. Remove to a plate slice the links into bite sized chunks.

Preheat the oven to 450 degrees
Transfer to a baking dish and add the potatoes, tomatoes, onions, oil and salt. Toss to make sure everything is coated in oil. Sprinkle with the Parmigiano Reggiano cheese. Pour water into the pan.

Bake for 45-55 minutes or until the potatoes are fork tender and the sausage has cooked.
Reviews
Saturday, 03 October 2020
Why boil the sausage first? Is that necessary?
- asrusso
Saturday, 18 July 2020
This recipe intrigued me. I was pleasantly surprised. The combination of flavors work very well. A...
See Full Review >>
- Giamia
Monday, 23 September 2019
Was great
- bobby459
Sunday, 28 April 2019
Delicious and easy to make. I like a lot of onions so I added another large onion. I tastes the same...
See Full Review >>
- Redsoxfan11