Nutella Ciambella
This year for world Nutella day I thought I would update an old school recipe of Nonna's. In fact this recipe is so special to me because it's something that my Nonna Romana and all of her sisters make but in very different ways. I'm so happy to add my signature Ciambella to the repertoire. I've seen some pretty jazzy Nutella recipes out there but nothing gets to me like a good old fashioned Ciambella when its done right. This moist, crumbly cake was always a staple for Sunday lunches at my house and would taste even better the next morning for breakfast. I of course would usually spread Nutella all over it so I finally got around to just baking it into the cake and filling it with decadent Nutella mousse. I really love the marble effect the Nutella gives the cake and the memories every time I take a bite. Enjoy!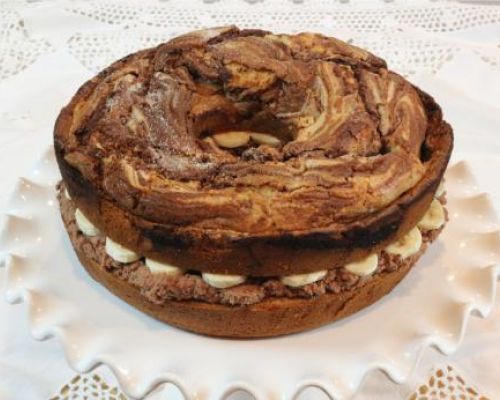 Ingredients
For 12 Person(s)
For the Ciambella:
1

pound

all purpose flour

1

cup

Nutella

1

cup

sugar

4

teaspoon

baking powder

1

cup

olive oil

5

large eggs

pinch of cinnamon

butter
For the Optional Nutella Filling:
16

ounces

mascarpone cheese, at room temoerature

1

cup

Nutella, at room temperature

1

banana, sliced
March 19th is
St. Joseph's Day!!!
Get your Complete
St. Joseph Box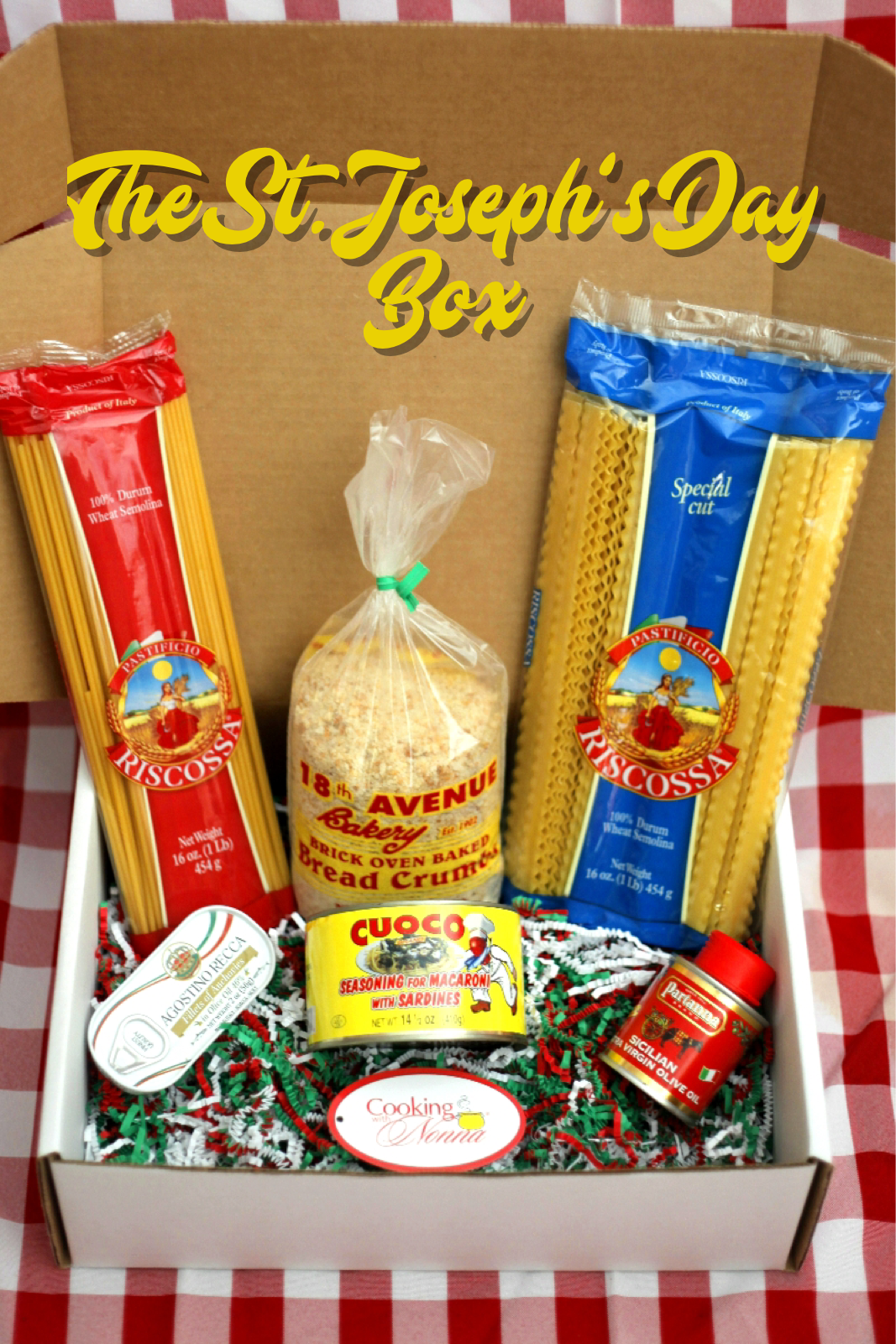 Directions
Whip Nutella and Mascarpone cheese with a hand mixer and set aside

Pre-heat the oven at 400F.

You can use a large glass bowl and an electric beater to do your mixing or you can use a Stand Mixer.

Add the eggs and beat them well.

Add the baking powder and mix well into the eggs.

Add the olive oil and mix well.

Add the cinnamon and mix well.

Add the sugar and mix well.

Little by little add the flour and mix until the flour is totally absorbed into the liquids. The mix should be semi-soft. Put aside.

Take a 10" Angel Food Cake Pan and grease with butter the bottom and the sides.

Pour half of the mix into the pan and make sure that it is evenly distributed.

Add half the Nutella with a spoon over the batter (this is easier when the Nutella has been melted for 1.5-2 minutes in the microwave). Take a fork and swirl the Nutella around until there is a lovely marble effect.

Add the remaining mix to the pan and level it.

Add the rest of the Nutella and repeat the swirling process with the fork.

Sprinkle sugar over the entire top of the Ciambella.

Bake the Ciambella for 35 minutes.

After the Ciambella has cooled slice it in half and spread the Nutella Mascarpone mousse in the middle. Lay sliced bananas and serve
Categories:
Dessert & Cookie Recipes
,
Baking with Rossella
,
Intermediate Recipes
,
All Recipes
,
Christmas Recipes
,
Thanksgiving Recipes
,
Easter Recipes
,
Valentine's Day Recipes
,
Nutella Recipes
,
Mother's Day Recipes
,
Father's Day Recipes
,
Easter Cakes and Cookies
,
Valentine's Cake and Cookie Recipes
,
Valentine's Day Nutella Recipes
,
Rossella Nutella
,
Cakes and Pies Recipes
,
Thanksgiving Dessert Recipes
,
New Year's Eve Recipes