Sicilian Pasta Salad with Fried Eggplant, Tomatoes and Mozzarella
Sicilian Pasta Salad with Fried Eggplant, Tomatoes and Mozzarella.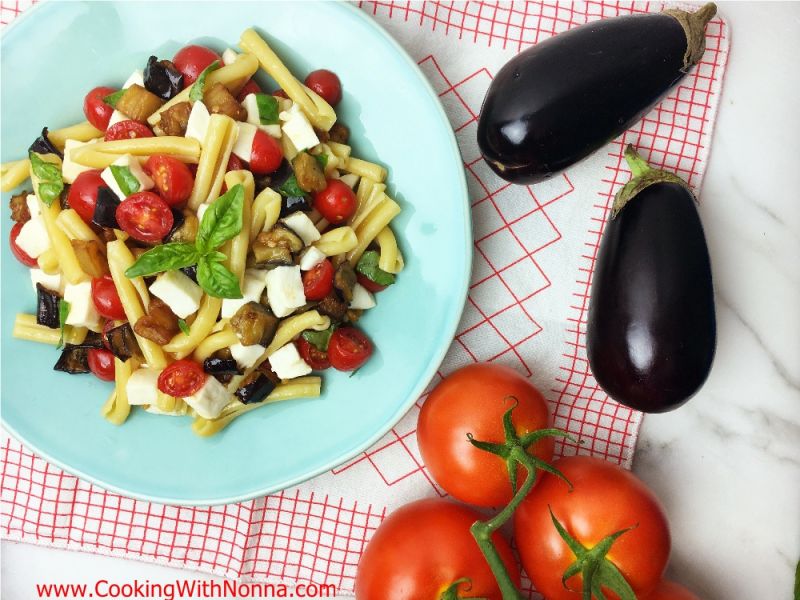 Ingredients
For 4 Person(s)
For the Salad:
1

pound

dried Casarecce pasta

3

tablespoons

extra virgin olive oil

1

medium eggplant or 3 Sicilian eggplant, unpeeled and cut into 1 inch cubes

oil for frying

1

pound

fresh mozzarella cut into 1/2 inch cubes

1

pint

grape tomatoes, sliced in half

4

leaves fresh basil, torn into small pieces

salt and black pepper, as desired
Now Available:
La Grande Famiglia Pasta Pack
with
FREE Shipping!
Get it HERE!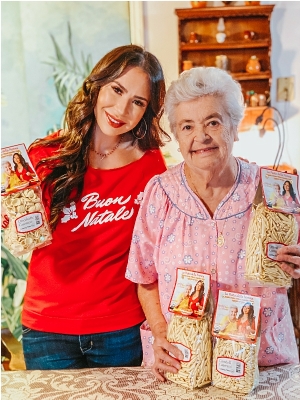 Directions
Bring a large pot of generously salted water to a boil. Drop the pasta in and cook for 1-2 minutes less than the package instructions. Drain the pasta and transfer to a large mixing bowl. Drizzle with the extra virgin olive oil and toss to coat all the pasta evenly. Set aside and cool to room temperature.

In the meantime put a large sauté pan over a medium-high flame and heat about 1 inch of frying oil. Fry the eggplant in 2-3 batches until golden brown, about 5-7 minutes per batch. Transfer with a slotted spoon to a paper towel lined plate and sprinkle lightly with salt. Set aside to cool to room temperature.

Once the pasta and eggplant have cooled add the eggplant to the pasta bowl along with the mozzarella, tomatoes and basil. Toss well. Taste for seasoning and season with salt and black pepper as desired. Serve chilled or at room temperature.