Strawberry Trifle
Happy Birthday Rossella! Here is your Birthday Trifle Cake..... Enjoy it!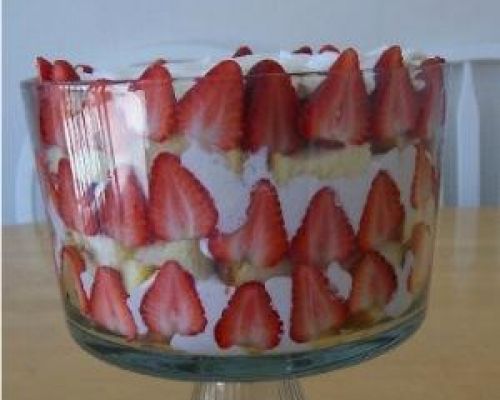 Ingredients
For 0 Person(s)
Recipe
1

1/2 - 2 lbs of fresh Strawberry, clean, hulled, dried and sliced

1

1/2 cups of strawberry jam

2

tbsp cold water

1

- 2 store bought pound cake, sliced in approx. 1/2\" (you may bake or buy sponge cake as well for a lighter version)

4

cups heavy whipping cream

6

tbsp granulated sugar

1

tsp vanilla extract

mybanner}
Directions
Combine the strawberry jam and a few tbsp spoon of water and mix until i t is slightly thick and pourable. Set aside. (You may want to sub with some Raspberry liquor). Set aside.
In a large bowl, add the sugar, vanilla extract and whipping cream. Using a mixer, beat first at low speed and then increase to max. speed. Beat until soft peak forms. Set aside.
Arrange slices of strawberry around the bowl. Cover the bottom of a trifle bowl with the slices of cake. Add on top more strawberry, pour some of the strawberry jam mixture followed by some of the whipping cream.
Repeat arranging strawberries around the bowl, then the cake, strawberry, strawberry jam mixture and whipping cream, Repeat steps as necessary finishing with the whipping cream.
Refrigerate for at least 6 hrs or overnight.





none
Please Follow me on Instagram!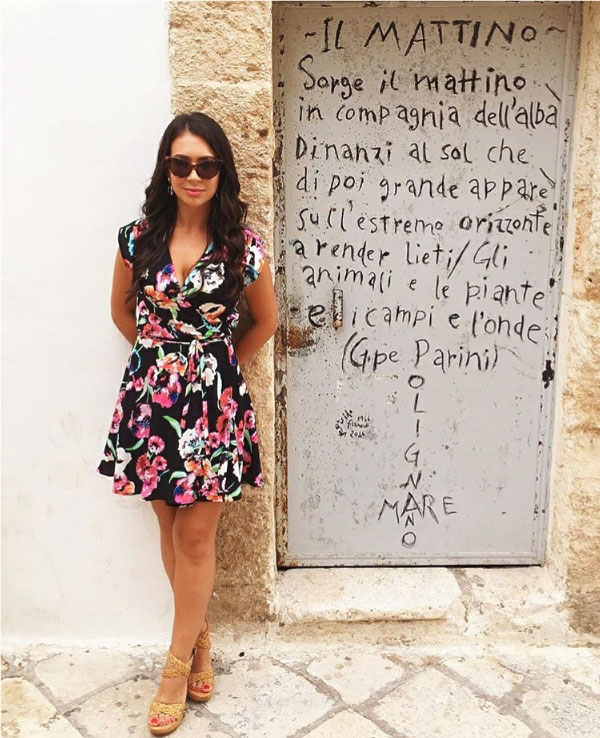 Categories:
Dessert & Cookie Recipes
,
Easy Recipes
,
Christmas Recipes
,
Thanksgiving Recipes
,
Easter Recipes
,
Valentine's Day Recipes
,
Super Bowl Recipes
,
Mother's Day Recipes
,
Father's Day Recipes
,
Memorial Day Recipes
,
4th July Recipes
,
Labor Day Recipes
,
Easter Cakes and Cookies
,
Valentine's Cake and Cookie Recipes
,
Cakes and Pies Recipes
,
Summer Dessert Recipes
,
Thanksgiving Dessert Recipes