Tortellini with Peas and Prosciutto in Pink Sauce
Tortellini with Peas and Prosciutto in Pink Sauce.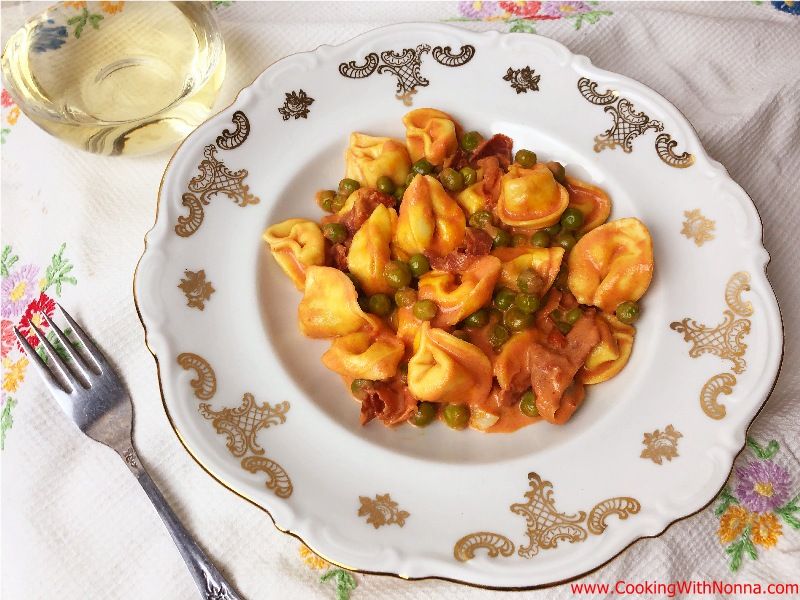 Ingredients
For 4 Person(s)
For the Sauce:
2

tablespoons

unsalted butter

1/4

pound

prosciutto, torn into bite size pieces

1

10 oz bag frozen peas, thawed

1 1/2

cups

tomato purée

1

teaspoon

salt

1

cup

heavy cream

1

cup

grated Parmigiano Reggiano cheese

1

10 oz package Cheese Tortellini

black pepper as desired
Try La Pasta della Nonna in
La Grande Famiglia Pasta Pack
with
FREE Shipping!
Get it HERE!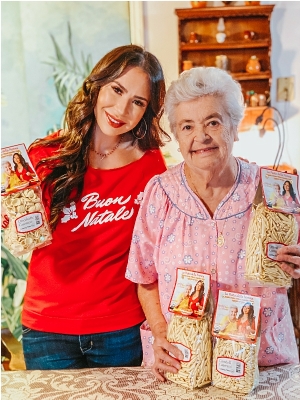 Directions
Put a large skillet over a medium flame and melt the butter. Add the prosciutto and sauté until lightly crisp, about 2-3 minutes.

Add in the peas and sauté for 2-3 minutes. Add in the tomato purée and salt. Bring to a simmer and cook for 5-7 minutes stirring occasionally.

Stir in the heavy cream and bring to a light boil. Cook for an additional 5 minutes. Remove from heat and stir in the grated parmigiano.

Bring a large pot of salted water to a boil and cook the tortellini according to the package instructions. Drain and transfer to the pan with the sauce. Toss for 1-2 minutes. Season with black pepper as desired.

Serve with an extra sprinkle of grated parmigiano reggiano cheese.