Tripe with Potatoes
Tripe with Potatoes and Tomato Sauce... Trippa con Patate!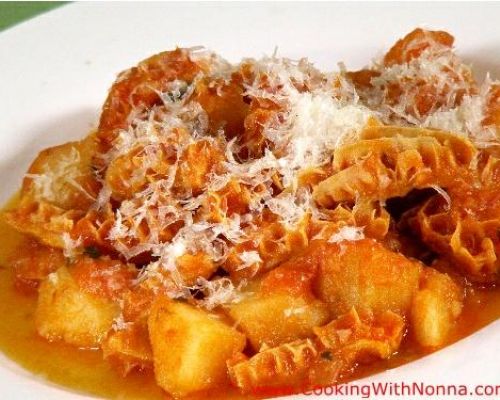 Ingredients
For 4 Person(s)
Recipe
1

pound

tripe

5

medium potatoes

1

quart

peeled tomatoes

1

large onion

1

tablespoon

fresh parsley

extra virgin olive oil

salt & pepper

grated Pecorino cheese
Directions
Wash the Tripe and cut it into strips of about 2" long and 1/2" wide.

Put the Tripe in a pot with water and bring it to a boil... let it boil for about 30 mins.

In a large saute` pan, add 4 Tbs of EV olive oil and the onion sliced very thin.

Let the onion saute until it become translucent.

Put the tomatoes in a blender and liquefy them. Add them to the onions.

Add the potatoes and the Tripe as well. Add the parsley and Salt & pepper as desired.

Add hot water until all content is covered.

Cover the pan and let everything cook at medium flame.

Occasionally check the fluids level... if necessary add some more hot water.

After about 30 mins. start tasting the potatoes... when they are soft, you are done.

Serve with a generous coating of grated Pecorino cheese.
The Cooking with Nonna Cookbook
Put one under every Christmas Tree!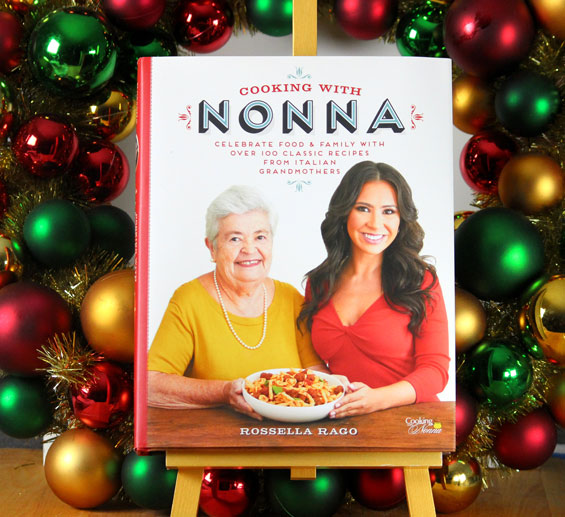 Reviews
Thursday, 08 September 2016
My Mother and Grandma used to make this in winter,this recipe is just like my Mom.This dish is very ...
See Full Review >>
- Cesare
Thursday, 08 September 2016
This is the way i make it so 4 pots of gold it is =). I\'m making it for dinner tomorrow!!
- joeyjackpot
Thursday, 08 September 2016
Love this, my mom made this for me when I was a little girl, with carrots, today I make it for me an...
See Full Review >>
- brandy