Veal Scaloppine - A Modo Mio
Veal Scaloppine a Modo Mio - "My Way"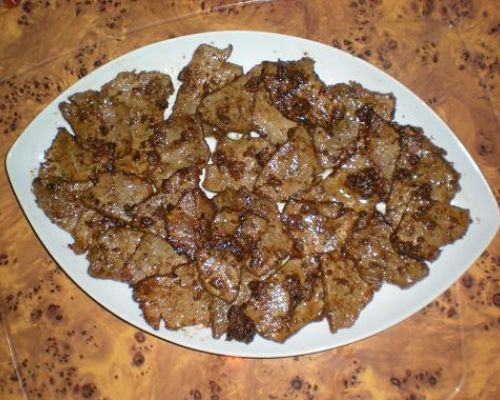 Directions
Apply some salt and pepper to both sides of the scaloppine, then dip then into the flour for a light coating.

Melt the butter in a large pan and saute` the scaloppine.

Remove the scaloppine and place them in a flat serving platter. Do not overlap the scaloppine.

Pour the Marsala wine into the pan where you sauted the scaloppine.

Let the alcohol evaporate.

Pour the sauce over the scaloppine and serve.
Reviews
Thursday, 14 December 2017
So simple and so delicious!
- martiniman