Witch Finger Cookies
Nonna... have fun with the kids... make some Witch Finger Cookies!!!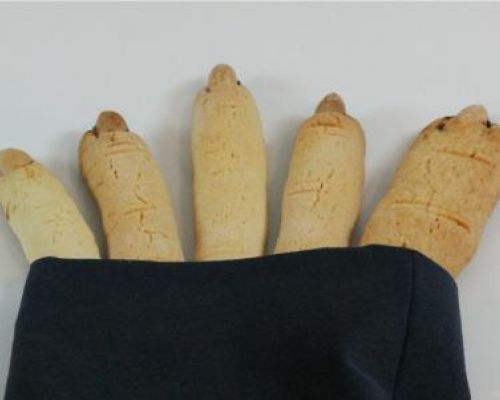 Directions
In a stand mixer add all the ingredients and mix well until all the butter has been absorbed by the flour.

Flour a wood board and roll each finger. Insert at one end an almond with a little cherry jam which will also act as a glue.

With a toothpick make lines on the fingers and place all the cookies on a baking pan.

Bake the cookies for 20 minutes at 350F.