Zucchine alla Poverella
Zucchine alla Poverella... a flavorful appetizer for all occasions.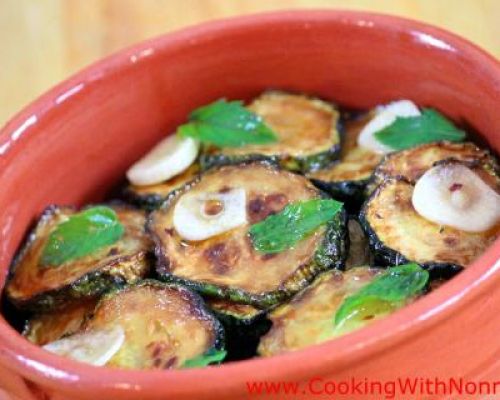 Ingredients
For 4 Person(s)
For the Zucchini:
6

mediun Zucchine

3

cloves garlic, chopped finely

1

tablespoon

chopped fresh mint

3

tablespoons

red wine vinegar

salt

3

tablespoons

extra virgin olive oil

oil for frying
Get into the Christmas Spirit!
La Dolce Vita Coffee
Pots and Cups are now in Stock!
Get both HERE!!!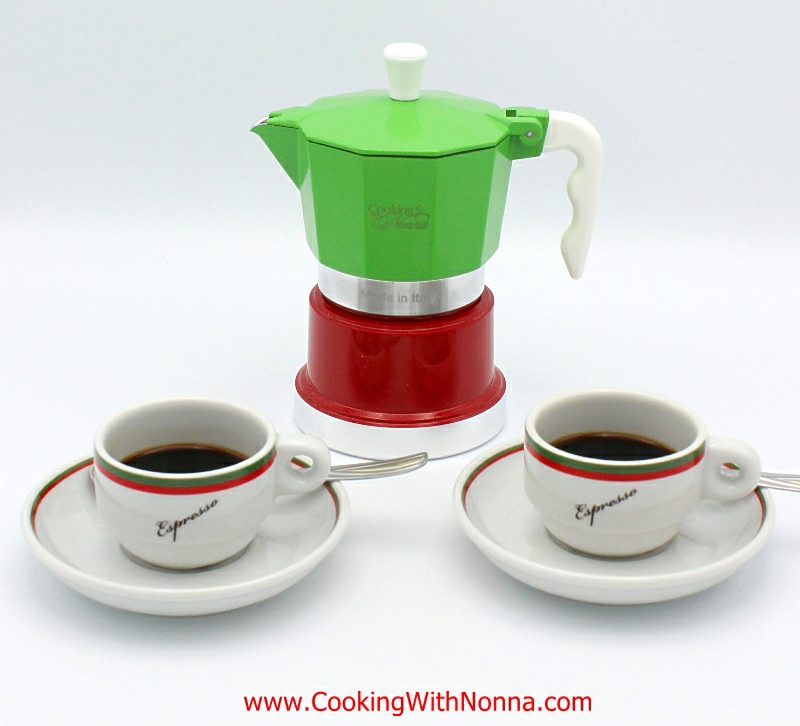 Directions
Wash the Zucchine and slice them in rounds a little less than 1/4" thick.

Add a little olive oil in a saute` pan and saute` all the sliced zucchine on both sides until they are golden brown. Place on paper towels and set aside.

Move the fried zucchine on a serving platter.

In a small bowl mix the vinegar, EV olive oil, garlic and fresh mint. Add salt as desired.

Pour mixture over the zucchine, cover and let them rest for a few hours and then serve.
Categories:
Nonna Romana Sciddurlo
,
Appetizer Recipes
,
Side Dish Recipes
,
Puglia Recipes
,
Easy Recipes
,
All Recipes
,
Christmas Recipes
,
Thanksgiving Recipes
,
Easter Recipes
,
Valentine's Day Recipes
,
Super Bowl Recipes
,
Mother's Day Recipes
,
Father's Day Recipes
,
Memorial Day Recipes
,
4th July Recipes
,
Zucchini Recipes
,
Labor Day Recipes
,
Valentine's Day  Recipes
,
Summer Appetizer-Side Recipes
,
Diabetic Appetizer Recipes
,
Heart Friendly Appetizers Recipes
,
Gluten Free Appetizer Recipes
,
Vegetarian Appetizer Recipes
,
Vegan Appetizer Recipes
,
Mediterranean Diet Appetizer Recipes
,
Thanksgiving Appetizers and Sides Recipes
,
Christmas Appetizer Recipes
,
Easter Appetizer and Side Recipes