Apple Pie
A different and tasty Apple Pie.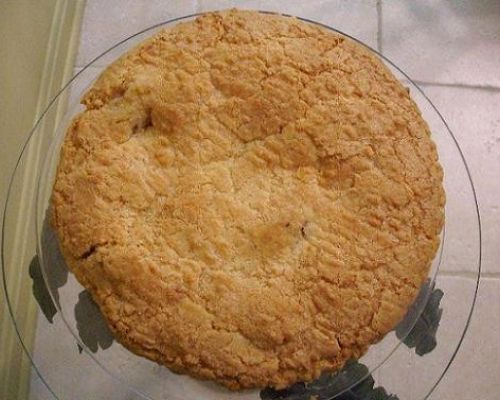 Directions
Peel and slice 6-8 apples into a deep dish pie crust

Mix 1 teaspoon of sugar & 1 teaspoon of cinnamon and sprinkle over apples and in between them too.

In a bowl mix 1 cup of flour, 1 cup of sugar, 1 egg... mix these first and then add 1 1/4 stick of butter (melted)

This mixture is put on top of the apples.

Place apple pie on a cookie sheet (because sometimes it overflows)

Pre-heat & Bake at 350 for about 45 minutes or the top looks crisp NOT soft and has a nice color. Enjoy!!
Reviews
Thursday, 14 December 2017
Try this pie with apples or peachs,etc. You will see it\'s not any other pie.
- Mimi
Thursday, 14 December 2017
ohhhh..I make a similar pie..crust very close! Comes out like a cookie! I will have to try with your...
See Full Review >>
- christined2