Broccoli Rabe Recipes by our Italian Grandmas!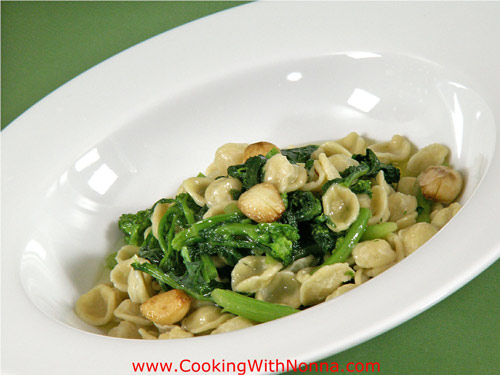 Broccoli Rabe or Cime di Rape or Rapini, are a wonderful vegetable, that are now used in a wide variety of recipes. A little bitter at times, but that is exactly what makes them special. Perhaps the signature dish that made them famous is Orecchiette with Broccoli Rabe. Now they are used in a variety of appetizets and pasta dishes. They have also become especially popular as a side dish... sauted in garlic and oil. Broccoli Rabe are a great component of a healthy Mediterranean Diet.
Cooking with Nonna Broccoli Rabe Recipes!
Broccoli Rabe Recipes