Fusilli alla Pirandello
Fusilli alla Pirandello... just the way Luigi Pirandello loved them.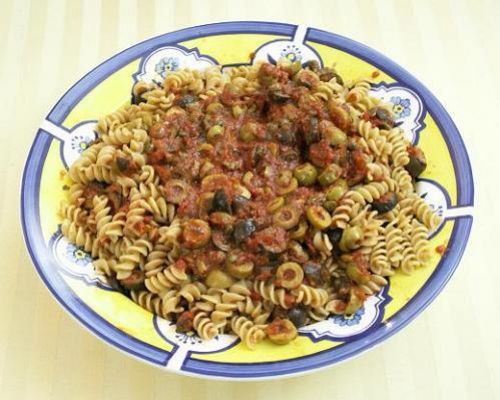 Ingredients
For 4 Person(s)
For the Pasta:
1

pound

fusilli

1

pound

chopped tomatoes

3/4

pound

black olives

3/4

pound

green olives

5

fillets of anchovies in oil

1

tablespoon

capers

extra virgin olive oil

salt & pepper
The Perfect Christmas Gift
for every Italian Home!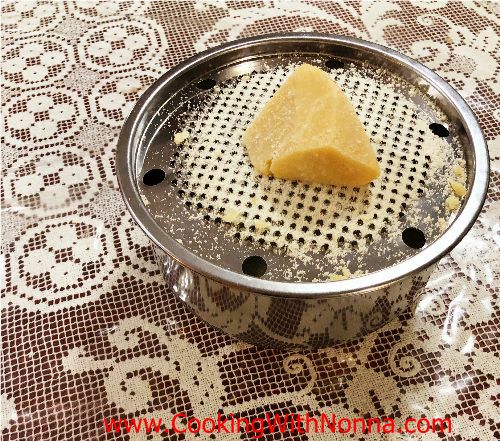 Directions
In a pan put some olive oil. When the oil is hot add the anchovies and the capers.

Remove the pits from the black and green olives and slice them. Add them to the oil.

Let everything cook for 3 mins. and add the tomatoes.

Cook for an additional 15 mins.

Salt and pepper to taste.

Pour everything over the fusilli cooked al dente.
Categories:
Nonna Rosina Ingaglia
,
First Course Recipes
,
Fish Recipes
,
Italian Pasta Recipes
,
Sicilian Recipes
,
Easy Recipes
,
All Recipes
,
Valentine's Day Recipes
,
Fusilli Recipes
,
Carnevale Recipes
,
Anchovies Recipes
,
Mother's Day Recipes
,
Father's Day Recipes
,
Heart Friendly First Courses Recipes
,
Mediterranean Diet First Course Recipes
Reviews
Thursday, 08 September 2016
Tastewise its good even using the rotini instead of fusilli. Fusilli are twiasted and very long.I al...
See Full Review >>
- thebigsalami