Lobster Salad
Lobster Salad Italian style! Make it hot or sweet, they are both excellent!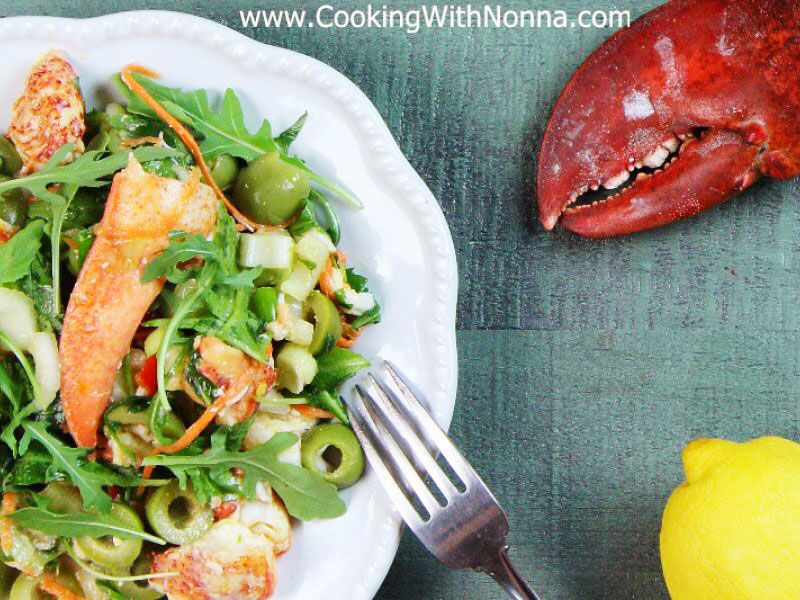 Ingredients
For 2 Person(s)
To Boil the Lobster:
2

pound

lobster

3

cloves garlic

1

sprig of fresh rosemary

3

bay leaves

1

tablespoon

whole peppercorns
For the Salad:
1

cherry pepper, hot ot sweet as you desire

1

scallion, chopped

1

stalk of celery, chopped

cup

green olives, pitted and halved

1/2

cup

carrot shavings

1

cup

arugula

3

tablespoons

fresh lemon juice

3

tablespoons

extra virgin olive oil

salt as desired
Directions
Fill a large pot with water and add the garlic, rosemary, peppercorns and the bay leaves.

Once the water comes to a boil, drop the lobster in the water. Bring the water to a boil once again and let the lobster cook for about 10 minutes.

Remove the lobster from the water and put it under cold running water to cool off.

Remove all the meat from the lobster, cut it into 1 inch chunks and put it in a bowl.

Add the cherry pepper cut in small pieces, the carrot, the scallion, the olives, the celery, the arugula and mix well. Add the lemon juice and the extra virgin olive oil and mix well. Add salt as desired.

Chill in the fridge for about 2 hours before serving.