Pappardelle with Porcini and Portobello Mushrooms
I love the woodsy taste of porcini mushrooms. In fact they're my favorite mushroom and I always look for ways to incorporate them into different dishes. Instead of a white sauce, I thought a light tomato sauce would give this dish a wonderful comforting feel and I find that thicker pappardelle really do a great job at picking up the sauce.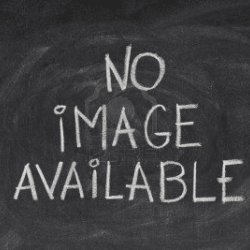 Ingredients
For 4 Person(s)
For the Pappardelle:
1

pound

pappardelle pasta

4

cups

chopped fresh tomatoes

2

cups

chopped portobello mushrooms

3

ounces

dried porcini mushrooms

4

cloves garlic

4

tablespoons

grated Pecorino Romano cheese

hot pepper

salt

extra virgin olive oil
Directions
In a bowl with warm water reconstitute the dry mushroom according to the directions on the package. Usually 15-20 minutes.

In a medium skillet heat the olive oil and sauté the garlic until golden brown. Add the chopped tomatoes and some salt. Cook for 10-15 minutes stirring occasionally. Add the hot pepper and the porcini first. After 2-3 minutes add the portobello and cook for another 2-3 minutes.

Cook the pasta until al dente and then transfer into the skillet containing the sauce.

Toss the cooked pasta in the sauce for 1-2 minutes. Turn the heat off and add the cheese tossing the pasta to melt and incorporate it.
Categories:
First Course Recipes
,
Italian Pasta Recipes
,
Easy Recipes
,
All Recipes
,
Thanksgiving Recipes
,
Easter Recipes
,
Cooking with Rossella
,
Valentine's Day Recipes
,
Porcini Mushrooms Recipes
,
Mother's Day Recipes
,
Father's Day Recipes
,
Easy Pasta Recipes
,
Valentine's Day  Recipes
,
Easter Dinner Recipes
,
Vegetarian First Course Recipes
,
Thanksgiving First Course Recipes
,
Easter First Course Recipes