Roasted Garlic Mashed Potatoes
Roasted Garlic Mashed Potatoes.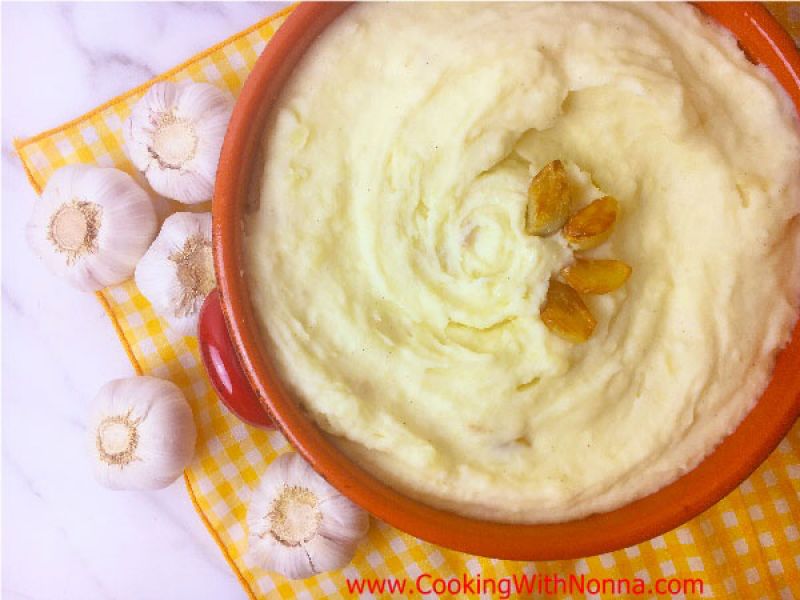 Ingredients
For 8 Person(s)
For the Potatoes:
1

cup

fresh garlic cloves

extra virgin olive oil

3

pounds

Idaho potatoes, about 5-6 potatoes, peeled and cut into 2 inch pieces

1/2

cup

unsalted butter, room temperature

1

cup

heavy cream, room temperature

1/4

cup

sour cream, room temperature

salt & black pepper as desired
Directions
Preheat your oven to 375 degrees.

Spread the garlic cloves over a foil lined baking sheet. Drizzle with olive oil and roast for 15 minutes turning once halfway through. Remove the baking sheet from the oven and transfer the garlic cloves to a bowl. Mash the cloves immediately with a fork. Set aside.

Add the potatoes to a large pot and cover with cold water. Salt the water as you would for pasta. Bring the pot to a boil and cook until fork tender, about 20-30 minutes.

Drain the water. Add the mashed garlic and butter to the potatoes and mash with a potato masher.

Using an electric mixer begin whipping the potatoes while adding the heavy cream little by little until fully absorbed. Mix in the sour cream. Taste for seasoning and season with salt and pepper as desired.