Italian Tuna Salad
Italian Tuna Salad... so colorful and sooo good!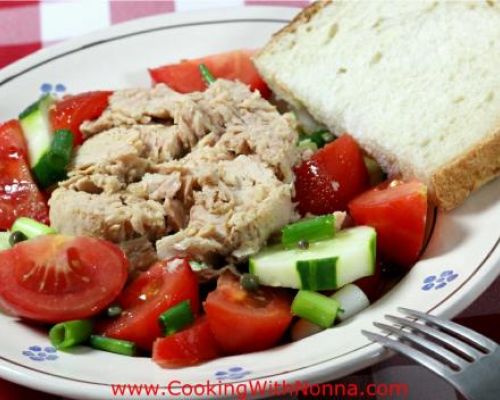 Directions
In a bowl, cut the tomatoes, the scallions and the cucumber.

Add the capers and mix well.

Add salt as desired and drizzle some EV olive oil. Mix well.

Pour the content on a serving plate and ad the tuna. Drizzle some more EV olive oil and serve.