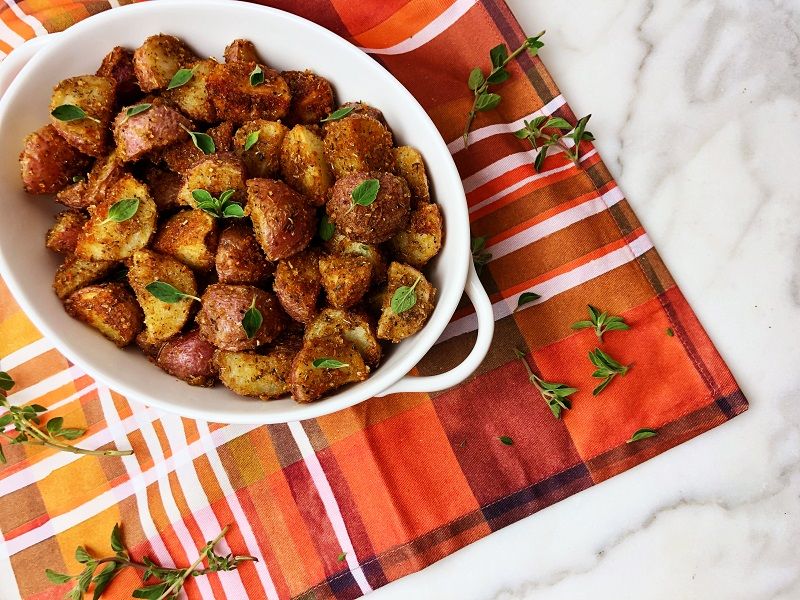 Directions
Preheat your oven to 425 degrees.

Spread the Potatoes out onto a 9x13 inch baking sheet and drizzle wit the oil. Toss to coat the Potatoes well.

Sprinkle the remaining ingredients over the potatoes and toss once more to make sure the potatoes are evenly coated.

Roast for 30-40 minutes, turning the potatoes halfway through.