Shells with Creamy Cannellini Beans and Arugula
Shells with Creamy Cannellini Beans and Arugula.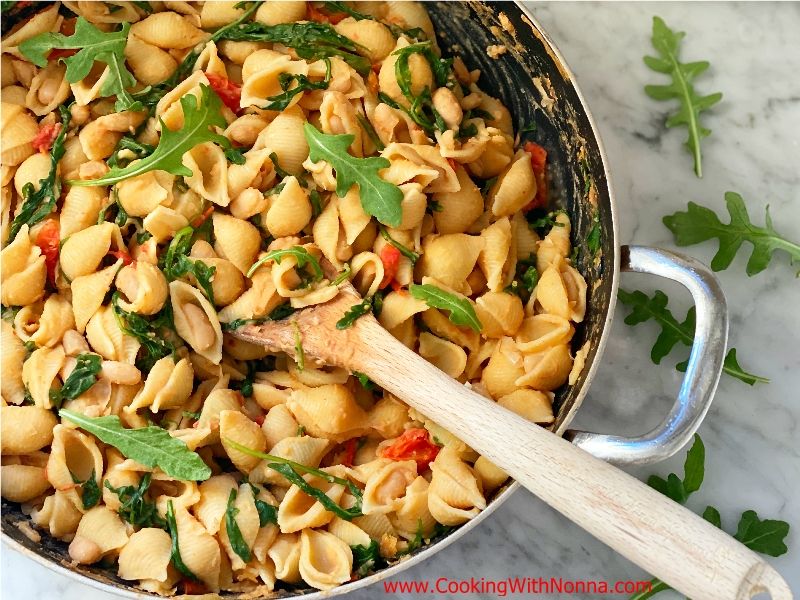 Ingredients
For 4 Person(s)
For the Pasta:
2

19oz cans cannellini beans, drained and rinsed

3

tablespoons

extra virgin olive oil

1/4

teaspoon

red pepper flakes

3

cloves garlic, sliced

1

pound

dried shells or any small cut pasta you prefer

1

pint

cherry tomatoes, sliced in half

1

teaspoon

salt

5

ounces

fresh arugula
Now Available:
La Grande Famiglia Pasta Pack
with
FREE Shipping!
Get it HERE!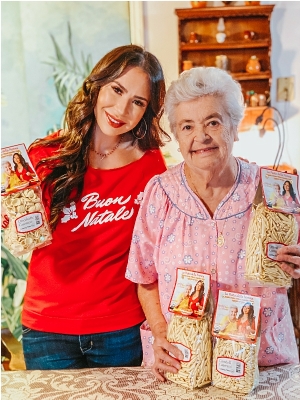 Directions
Empty the cannellini beans into 2 separate bowls. Using a potato masher or a spoon, mash the beans in one of the bowls. Set aside.
*You may also purée the beans

Put a large skillet over a medium flame and heat the oil. Add the red pepper flakes and garlic and cook until they garlic is fragrant, about 30 seconds.

Drop the pasta into generously salted boiling water.

Add the tomatoes and salt. Cook until they begin to break down, about 5 minutes.

add the mashed and whole beans to the pan along with 1/2 cup of pasta water to loosen the mashed beans. Cook for an additional 5 minutes. If the Pan seems dry add another 1/2 cup of pasta cooking water.

Add the arugula to the pan and cook until just wilted.

Drain the pasta and add it to the pan. Toss over high heat for 1-2 minutes. Serve in warm bowls with an extra drizzle of extra virgin olive oil.
Reviews
Saturday, 30 May 2020
Perfect meal for my family....did add fresh rosemary.
- sdg13