Dandelions in Vegetable Broth
Dandelions in vegetable broth... so refreshing!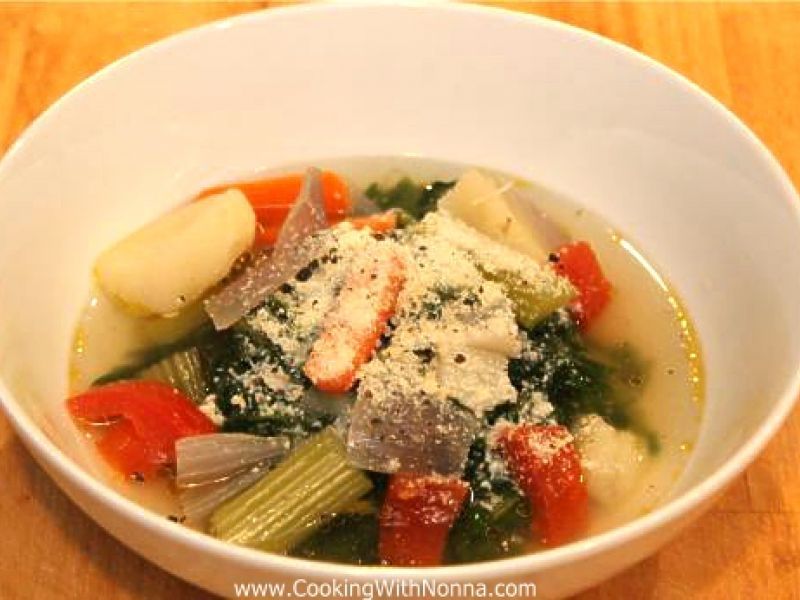 Ingredients
For 4 Person(s)
For the Dandelions:
4

pound

dandelions

1

medium onion

2

plum tomatoes

2

large potatoes

2

stalks of celery

2

large carrots

Romano grated cheese

salt

fresh black pepper

extra virgin olive oil
Directions
Clean and wash several times the dandelions. Cut the leaves in sections of about 3" long. Set aside. Put a large pot of water on the stove and bring to boil. Salt the water as desired.

In a pot, add 2 1/2 Qts of water and put on the stove.

Add to the water the potatoes cut in quarters and all the other vegetables cut in large pieces.

Add 3 Tbs of EV olive oil and bring the entire content to boil. Once the water boils put the flame to medium and boil for about 30 mins. With a fork check that the potato can be easily penetrated and shut the flame.

Once the water in the large pot boils, add the dandelions. Once they have withered and cooked to your desired tenderness, drain the water, plate the dandelions and cover with the vegetable broth.

Garnish with Pecorino cheese and fresh black pepper as desired.